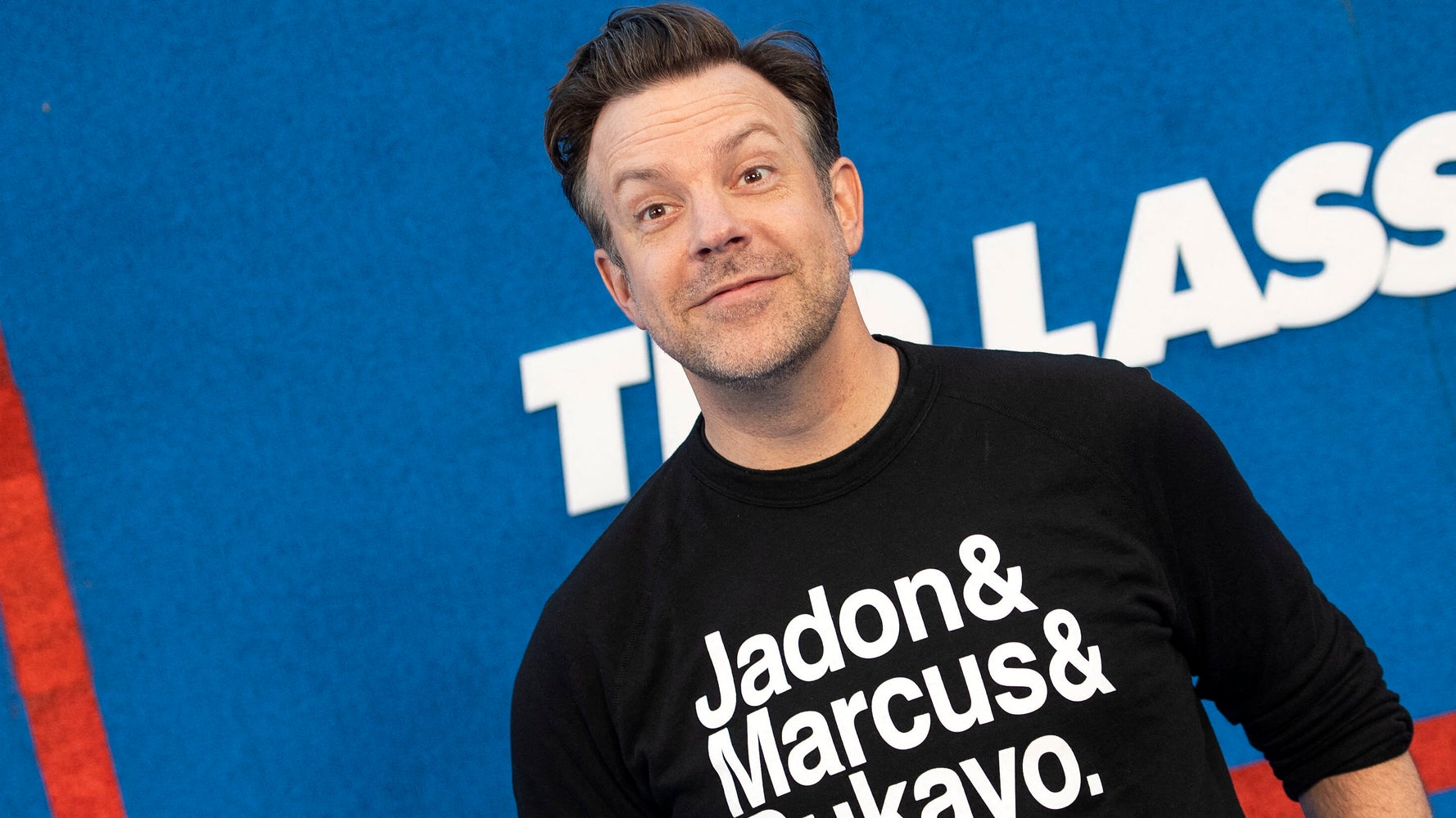 Jason Sudeikis is showing his support for the English soccer players subjected to racist attacks after the Euro 2020 final.
The actor arrived at a premiere for the second season of his hit Apply TV sitcom "Ted Lasso" wearing a black sweatshirt reading, "Jadon & Marcus & Bukayo." The shirt is an homage to England players Jadon Sancho, Marcus Rashford and Bukayo Saka, who participated in the penalty shootout that ultimately sealed their team's defeat in Sunday's UEFA Euro 2020 championship match.


VALERIE MACON via Getty Images



Actor Jason Sudeikis attends Apple's "Ted Lasso" Season 2 premiere red carpet at the Pacific Design Center, in West Hollywood, California, July 15, 2021. 

All three players missed their shots and the tense match was won by Italy.
Later, Sancho, Rashford, and Saka were bombarded with racist insults and abusive messages on Facebook and Twitter.
A Twitter spokesperson told The Verge that the "abhorrent, racist abuse directed at England players" did not belong on the platform and the company "removed more than 1,000 tweets and permanently suspended a number of accounts" for violating harassment and hateful content rules.
"We have proactively engaged and continue to collaborate with our partners across the football community to identify ways to tackle this issue collectively and will continue to play our part in curbing this unacceptable behaviour — both online and offline," the Twitter spokesperson added.
Sudeikis' role on "Ted Lasso" has him acting as a small-time football coach who gets hired to coach a professional soccer team in England, though he has no actual experience coaching soccer.
His support for the real-life England players was widely celebrated on Twitter:
Jason Sudeikis arrived at the season two premiere of Ted Lasso wearing a shirt supporting Jadon Sancho, Marcus Rashford & Bukayo Saka — the England soccer players racially abused after the Euro 2020 final.

GOAT. pic.twitter.com/1NeOubfhs9

— Joe Pompliano (@JoePompliano) July 16, 2021
Huge love for Jason Sudeikis's sweatshirt at tonight's Ted Lasso Season 2 Premier. Shows that like his character, he truly understands that football in his heart, is all about human goodness 🙌 pic.twitter.com/Ye2Tl30WW8

— roger bennett (@rogbennett) July 16, 2021